!-index.html TEXT-> <!-renewal 2000.4.8->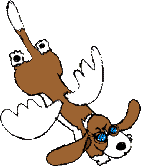 Do you know the dog "Basset Hound"?

The dog who have a long ears, a long trunk, a short foot, and have a very fertile emotion. Though Basset Hound is a popular dog kind in the America and Europe, there are small number Basset Hound in Japan. Basset Hound is not only have a unique figure but also have a tasteful character. And Basset Hound is a very excellent dog, when we walk in the field and the mountain.

I wish introduce the life with the Basset Hound, also I wish introduce Basset Hound kennel in Japan.

---
INDEX
| | |
| --- | --- |
| | UPDATED 2005.10.21 |
| | UPDATED 1998.8.12 |
| | Under construction |
| | UPDATED 1997.9.10 |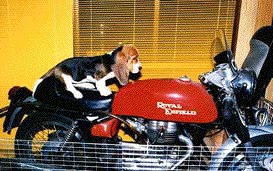 CLASSIC RACING MOTORCYCLES
My name is LAFITE. Let's go to my husband ROCHER's page. There are many Classic Racing Motorcycles.

LINK

---

Home Page


Copyright (c) LUMP PROOF.jp