!-index.html TEXT-> <!-UPDATE 1999.1.18->


Honda CB 750


Soren Johnson, Sweden
I am looking for information about CR 750 and RCB 1000.

---
Can you help me with information about Honda RCB 1000 -76? I have a picture of the bike with the names J.C.Chemarin and A.George??!! I want to know everything about the Honda RCB 1000. When I saw it I went wilde. I just have to learn all about this bike, tecnical, historical, pictures, everything.
Soren Johnson

---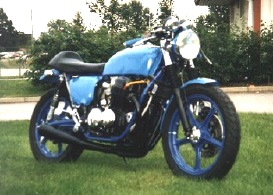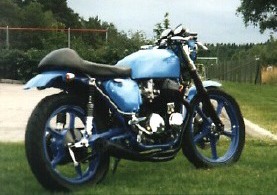 My own bike is a Honda CB 750 -74. The motor is 997 cc with Carillo rods, Barnettclutch with lock-up, machined cylinderhead with KHF-cam and bigger valves, and many other improvements. I have taken carburators from Honda CBX 750 but i dont get the motor to work well over 5.000 rpm. Maby they are to small??? The first carbs i used is the Keihin you can see on one off the pics, but to them I cant even find any parts.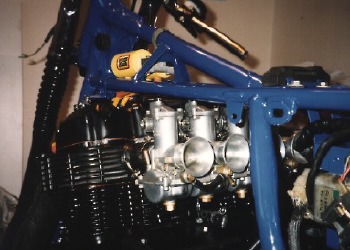 I am also interested in geting information how to improve handeling of my bike without changin the original look of the bike. I want to keep the CB 750 look but also make it one of a kind.
I know that the chassie is not anyver near capebel to handle it but i just cant help it, i am a cubik- and bhp-freak and i just love the CB 750, so i don want any other bike.

---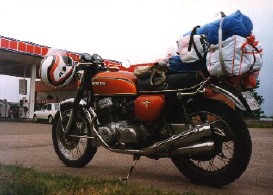 This is the bike when i first got it.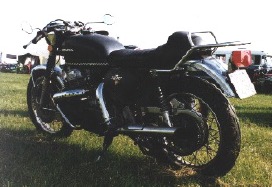 and the bike transformed into a turbocharged raw Honda CB 750, and only the sound itselves was incredible.


Copyright (c)Soren Johnson 1999

---
Index Page


Classic Racers